This week, we are going to continue our Meatless May journey by discussing some of the anti inflammatory benefits of a plant-based diet! I also want to share with 7 plant-based recipes that can help reduce the body's inflammation. Let's first talk a about how plant-based foods help reduce inflammation in our body and help boost our immune system.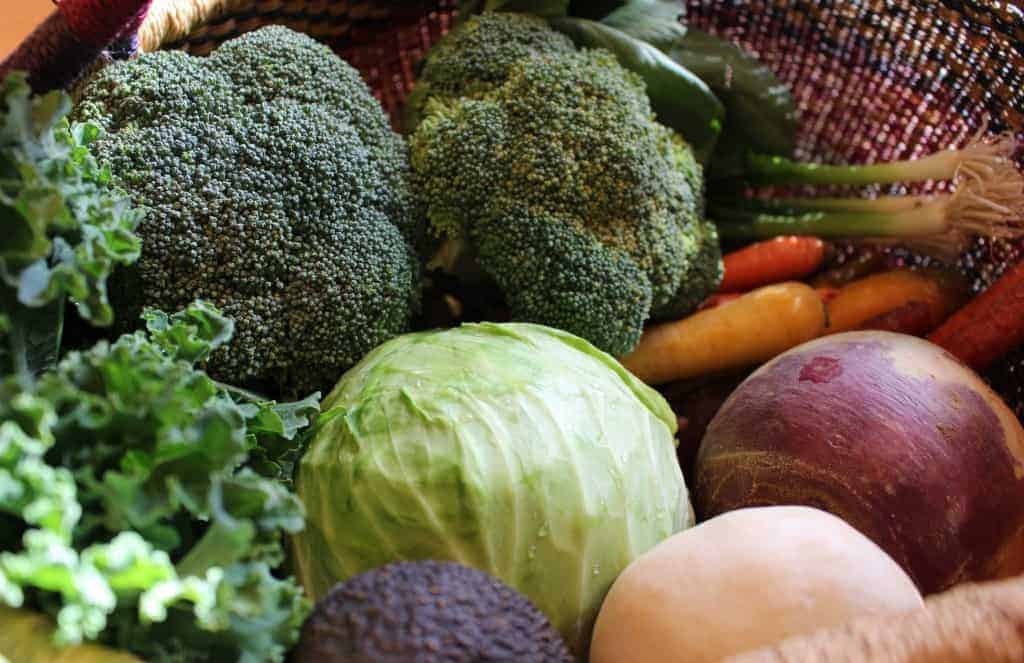 Plant-based Anti-inflammatory Benefits of Vegetables
Vegetables are rich in antioxidants which help clear the free radicals in the body. These are leftover in our body after metabolism. Antioxidants help prevent oxidative damage in our body from the free radicals. In addition, the vibrant colors of vegetables come from beneficial plant components called phytochemicals. Each color represents a collection of disease preventing/disease fighting healthy plant chemicals. And last but not least, vitamins, minerals and fiber from plants provide an additional abundance of health-giving properties.
What are the best plant-based anti-inflammatory foods?
Not only are vegetables an important group for a plant-based family that help reduce inflammation and provide support for the immune system, but other plant-based foods like beans, nuts, seeds, fruits, whole grains and healthy fats are vital partners in health too. All of these foods do their part to help us feel our very best.
How Do Plant-based Foods Help Fight Inflammation & Boost Our Immune System?
Our body does a great job keeping foreign invaders from attacking our body with the immune system. These invaders include bacteria, viruses, allergens to our body and unwanted chemicals. However, chronic inflammation caused by stress, lack of sleep, poor eating habits, obesity and inactivity contribute to long-term inflammation of the body and this is more likely to contribute to many chronic diseases like diabetes, cancer and heart disease. So eating a healthy diet with lots of plant-based foods helps support the immune system.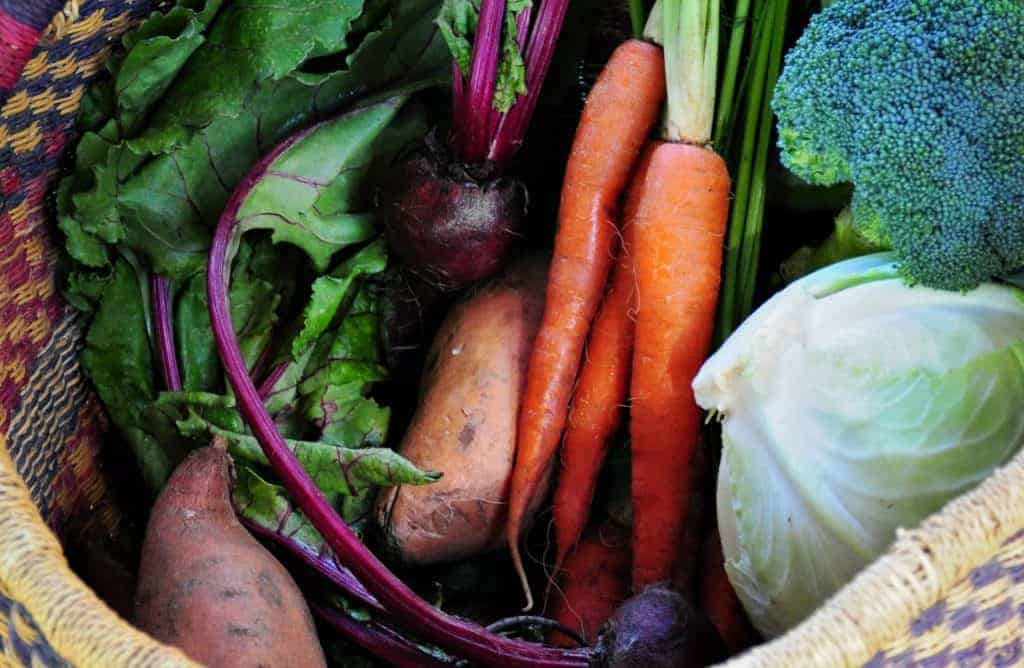 Fruits and Veggies That Boost Your Immune System
This week, I am excited to share this week's recipe ideas that we will discuss to help you get more anti-inflammatory fruits and veggies in your daily routine:
May 12: Plant-based Snack Ideas
May 13: Anti inflammatory Salad Recipes
May 14: Wrap It Up With Veggie Wraps
May 15: Asian Recipe Night with a Delicious Vegetarian Ramen
May 16: Plant-based Picnic Ideas
May 17: Virtual Graduation Party with Your Favorite Graduate
May 18: Meatless Monday Celebration
Great Ways to Include Plant-based Anti-inflammatory Benefits of a Plant-Based Diet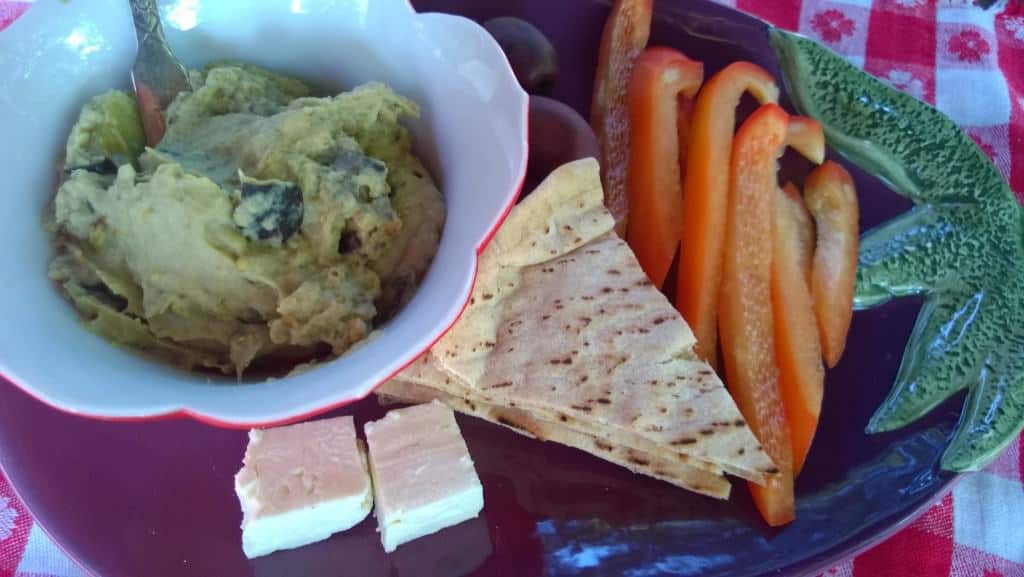 Plant-based Snack Ideas
Having snacks throughout the day provide our bodies with a boost of energy and help keep our hunger levels on an even keel. However, a snack does not need to be a highly processed, low nutrient and high calorie food. Try planning your snacks to be colorful, high in protein and full of antioxidant rich plant foods. Here are just a few ideas, but the sky is the limit to what you can put together!
Make or use purchased hummus which is not only high in protein but the combination of garbanzo beans and sesame seed butter ( also known as tahini) is also high in fiber, folate, iron, phosphorus, selenium and copper. You can add a little turmeric powder for an added boost of anti inflammatory benefits! You can also roast veggies to puree in your hummus. Serve it with some colorful vegetables like yellow bell pepper, grape tomatoes, carrot sticks, broccoli florets, and cucumber.

Try a spread of nut butter such as natural peanut, pecan, almond, or walnut (or any nut you can blend into a beautiful paste) and add on top of a whole grain cracker.

Serve fresh fruit with a handful of nuts or even use dry fruit in you are eating on the run.

Fix yourself a half of a veggie sandwich for a snack that you can really "bite into". Some of my favorite ones are an avocado toast, a fruit nut wrap, a tofu salad sandwich and a hummus sandwich with a slice of tomato, cucumber and sprouts.

A small salad or small cup of vegetable soup also makes a delicious, filling snack. It is also a great way to use up some leftovers!
Here are recipes for some of my sandwich suggestions:


Fruit and Nut Wrap:
https://vineripenutrition.com/10-no-cook-summer-meal-ideas/


Tofu Salad:
https://vineripenutrition.com/take-your-lunch-to-work-month-3-vegetarian-open-faced-sandwiches/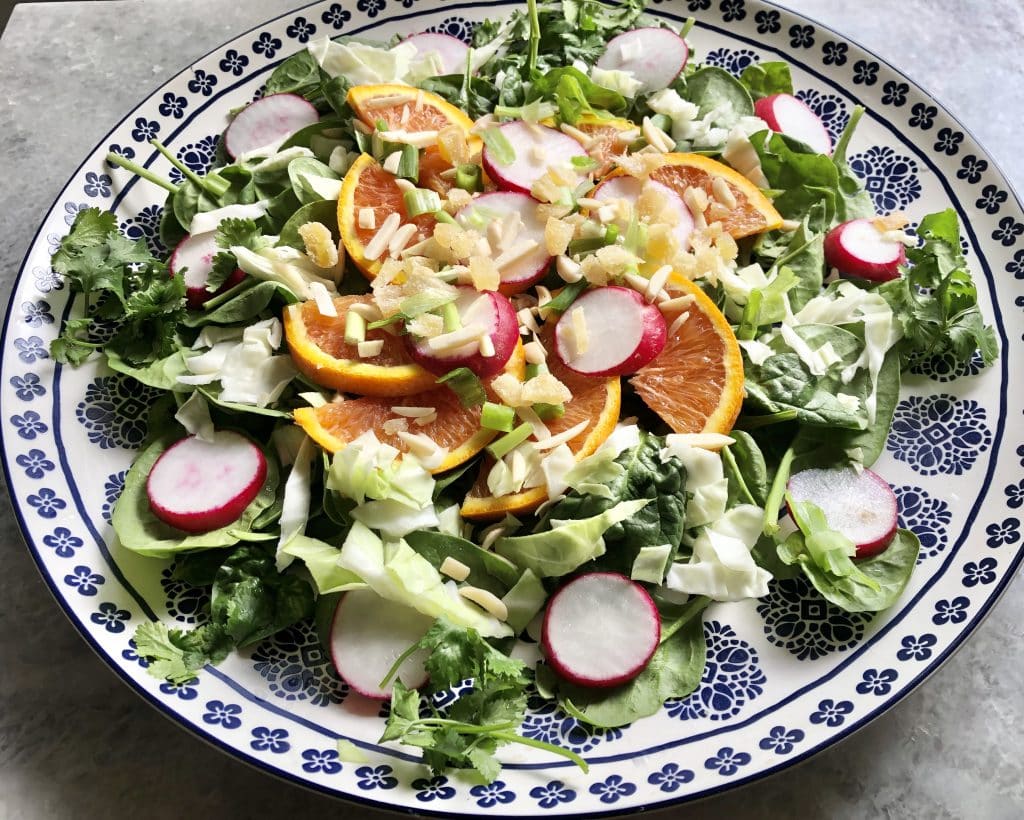 Anti Inflammatory Salad Recipes
Salads are often full of colorful fruits and vegetables in addition to lots of other healthy plant-based foods like nuts, beans and even tofu and tempeh. The sky is the limit to the combinations that you can create. Here is a list of some of my favorite immune boosting salad recipes and a new spring salad that just I put together!
Orange Radish and Spinach Salad
Makes 4 servings
4 cups spinach
2 radishes
1 medium carrot, julienned
2 green onions chopped
1-2 oranges, cut into slices (you can peel before slicing)
1/3 cup slivered almonds, toasted
1/4 cup chopped cilantro
1-2 tablespoons crystallized ginger
Add spinach to a platter and carefully add all the other ingredients to the top to display how you would like it to look. Drizzle salad dressing to the top. You can also build the salad in individual bowls.

Peanut Salad Dressing
If you have an allergy to peanuts and/or other nuts, try pumpkin seed or sunflower seed butter. The benefits of this anti inflammatory salad dressing added to this colorful salad just make me feel extra healthy!
1 teaspoon honey
1 tablespoon sesame oil
2 tablespoon rice wine vinegar
1 tablespoon natural peanut butter
1 teaspoon garlic oil
1 tablespoon soy sauce
1 tablespoon sriracha
1/4 cup weak green tea
Add all the ingredients to a salad dressing bottle and give it a good shake and pour it over salad.
Other Salad Ideas that I Love
Here are a couple of other great salad combinations that are a little different that I think that you will enjoy!
Cabbage, kale, walnuts, apples, cranberries, toasted almonds. Try with lemon and olive oil dressing. Squeeze one lemon, salt, pepper, touch of honey, one clove of garlic minced & ½ cup olive oil.

Strawberries or blueberries, sliced romaine or butter lettuce, sliced avocado, crumbled feta, pecans, grape tomatoes. Try with a poppy seed or chia salad dressing: ½ cup olive oil, 1 freshly squeezed lemon, 1 tablespoon honey, 2 teaspoon poppy or chia seed, salt & pepper to taste.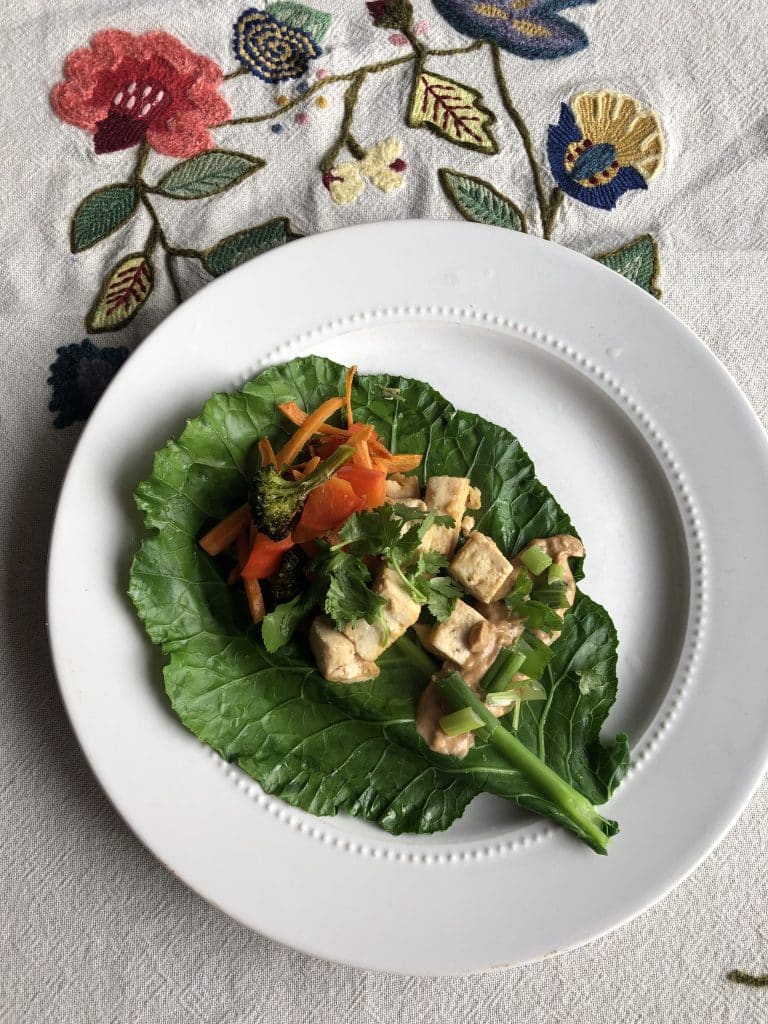 Wrap It Up with Some Veggie Wraps
When we think of veggie wraps, we usually think of only lettuce wraps (unless we are thinking of a tortilla wrap). But other greens can be a great wrap for your filling. The other most common one is cabbage rolls but you can use collards, kale and chard. You can even use radicchio or endive.
Thai Collard Wraps
I have a tragic tale to tell. I developed this recipe several months ago and lost the computer file that typed up into the computer. When I could not cut and paste it into this post, I was so distraught. I looked and looked without success. Back up? I don't think so. However, this was an exercise in not sweating the small stuff and learning that life is not always so smooth which is becoming more and more apparent to me.
Always try to be flexible and keep a positive attitude is my new mantra! So, now you have my new and improved recipe!
Collards are a Southern staple! It could be tradition, it could be because they grow well down here, it could be that they are rich in calcium, iron, magnesium and phosphorus. But I am thinking it is their sweet and delicate flavor!
If you love Fresh Thai Spring Rolls, this is a variation except with a vibrant green and sweet collard leaf instead of a rice paper. Serve the veggies and tofu in small bowls so people can add their own toppings for their wraps. Add more of your favorite veggies if desired!
Serves 4
Roasted firm tofu (see recipe below and you can make a double batch to include with the ramen bowl below)
4 large collard leaves
Peanut dressing (see my anti-oxidant salad dressing recipe above)
Shredded carrots
Broccoli florets
Chopped red bell pepper
Chopped cilantro
Chopped green onion
Toothpicks
In a pot of boiling water, blanch collard leaves by briefly putting in the water and quickly removing with tongs and submerging in cold water. Drain well. Add your toppings into your collard leaf. Add dressing. Carefully roll and secure with a toothpick.


Roasted Tofu
Preheat oven to 425 degrees. I love to make a teriyaki marinade of soy sauce, sesame oil, rice wine vinegar, red pepper flakes and a little maple syrup (make your marinade to your liking) and put it in a glass pie pan or an 8 by 8 baking pan. Add marinade and cubed extra firm tofu. Bake the tofu about 15 minutes. Stirring and turning over at least once so it is brown on both sides. It will get crunchy and flavorful. You can add this to soups, salads, veggie wraps or whatever sounds good.
Your tofu is going to be as good as your sauces and marinades because it has a mild taste and takes on the flavor of whatever you add to it but you can make it so flavorful!
Asian Recipe Night with a Delicious Vegetarian Ramen
A few months ago, I went to a local ramen restaurant and had a bowl made with a delicious tomato broth and I recently found this recipe which makes one very close to the one that I first had https://www.bonappetit.com/recipe/vegetarian-ramen
I think that you will love it! I made some additions to my ramen bowl adding sliced carrots and roasted tofu for added protein!
Plant-based Picnic Ideas
I love to go on a picnic and whether it is in my backyard or I find a nice, secluded spot on the Blue Ridge Parkway, I like to have something that I can look forward to eating especially after taking a long hike in the mountains. Here are some plant-based menu ideas that I have put together:
Here are several picnic ideas that although they are plant-based, they also include fish. Feel free to substitute baked tofu, roasted tempeh, beans or nuts in place of the fish and these would be totally delicious. And that for for people including fish or even occasional meat choices can also be a form of plant-based eating. Everybody's meal plan can provide slightly different variations.
Check out these picnic menu ideas below!
https://vineripenutrition.com/3-summer-picnics-to-make-this-summer/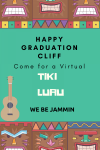 Virtual Graduation Party with Your Favorite Graduate
Celebrate with your favorite graduation and the rest of the family virtually if you can't be there physically for one reason or another. My nephew Cliff is a 2020 graduate, in fact, his graduation has been cancelled like most. I cannot be with him physically to celebrate but I can still celebrate with him.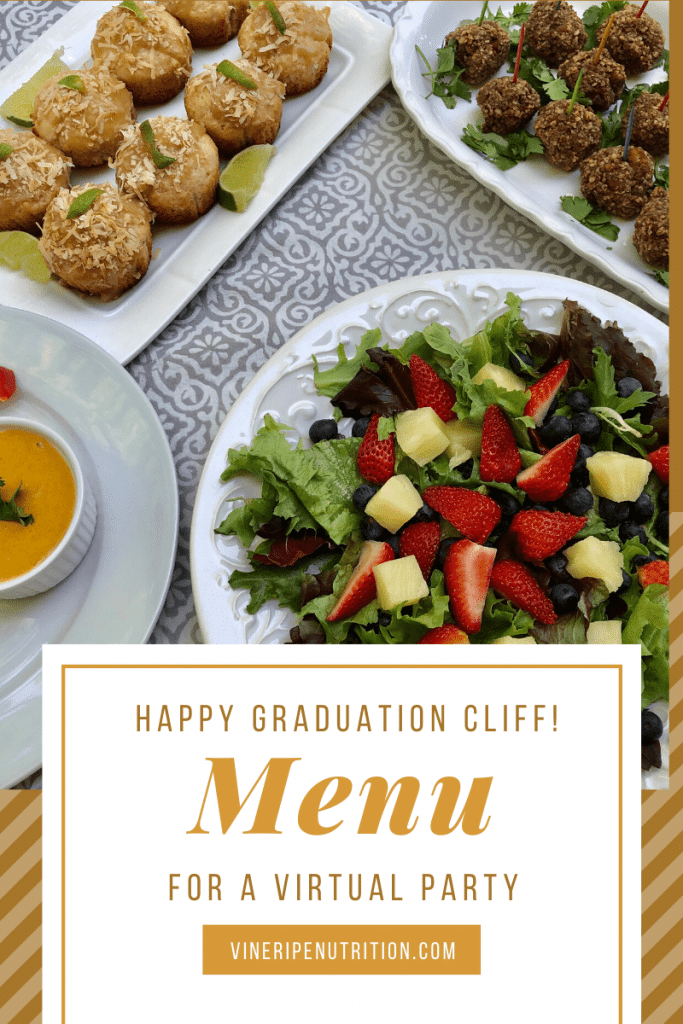 Here is his celebration menu!
Cliff's 2020 Graduation Menu
Tempeh Nut "Meatballs" with Barbecue Sauce
Tropical Paradise Salad
Plant-Based Queso with Corn Chips
Mini Key Lime Cakes
If you don't have a graduate but still want to celebrate, have a virtual baby shower or end of school celebration. There are lots of reasons to plan a virtual party!
Tempeh Pecan Meat Balls
A couple of years ago, I made a tasty vegetarian sausage made from tempeh and pecans. This was my inspiration to creating these tempeh pecan meat balls. That recipe was my inspiration for these meatballs!
Makes about 24 mini veggie meatballs
8 ounce package of tempeh
1 1/2 cup pecans
1 tablespoon flax seed
1/2 cup water (maybe a little more)
1 tablespoon olive oil (or garlic infused oil)
1 teaspoon freshly grated ginger
Salt and pepper to taste

Crumble tempeh and add to skillet that has been heated on medium heat. Add oil, ginger, salt and pepper and flax. Add water and allow to steam for about 10-15 minutes (you may need to add a little bit more oil).

Preheat oven to 350 degrees. Take pecans and put in food processor until they are ground as fine as bread crumbs. Grease a cookie sheet with a little oil.

Add pecan crumbs to a large bowl and include tempeh. The tempeh should be slightly sticky. Stir the mixture together until it is sort of a slightly sticky consistency and easy to roll into balls. Bake about 15 minutes until brown. Allow to cool. Serve on a platter with toothpicks and Teriyaki Dip (see recipe below).
Teriyaki Dip
In a sauce pan, add:
1/3 cup soy
2 tablespoons maple syrup
1 teaspoon garlic oil
1 teaspoon sesame oil
Red pepper flakes to taste
1/2 cup pineapple juice
1 tablespoon corn starch (mix it ahead of time with pineapple juice so it does not clump)

Over medium heat, whisk ingredients in sauce pan until thickened allow to cool. Serve with tempeh pecan meat balls.
Tropical Paradise Salad
Nothing is better than greens served a long with fruit! You can also add nuts and feta if desired. Serve with this poppy seed dressing or you can even use chia! https://vineripenutrition.com/3-cool-summer-quick-healthy-meals/
This recipe can be adjusted depending on number of guests. Plan for about 1/2-1 cup greens per guest and about 1/3-1/2 cup fruit.
Salad greens
Sliced strawberries
Blueberries
Drained canned pineapple tidbits or use fresh

Place salad greens on a platter and add fruit on top. Top with nuts and feta if desired. Drizzle with poppy seed or chia seed dressing (see recipe above)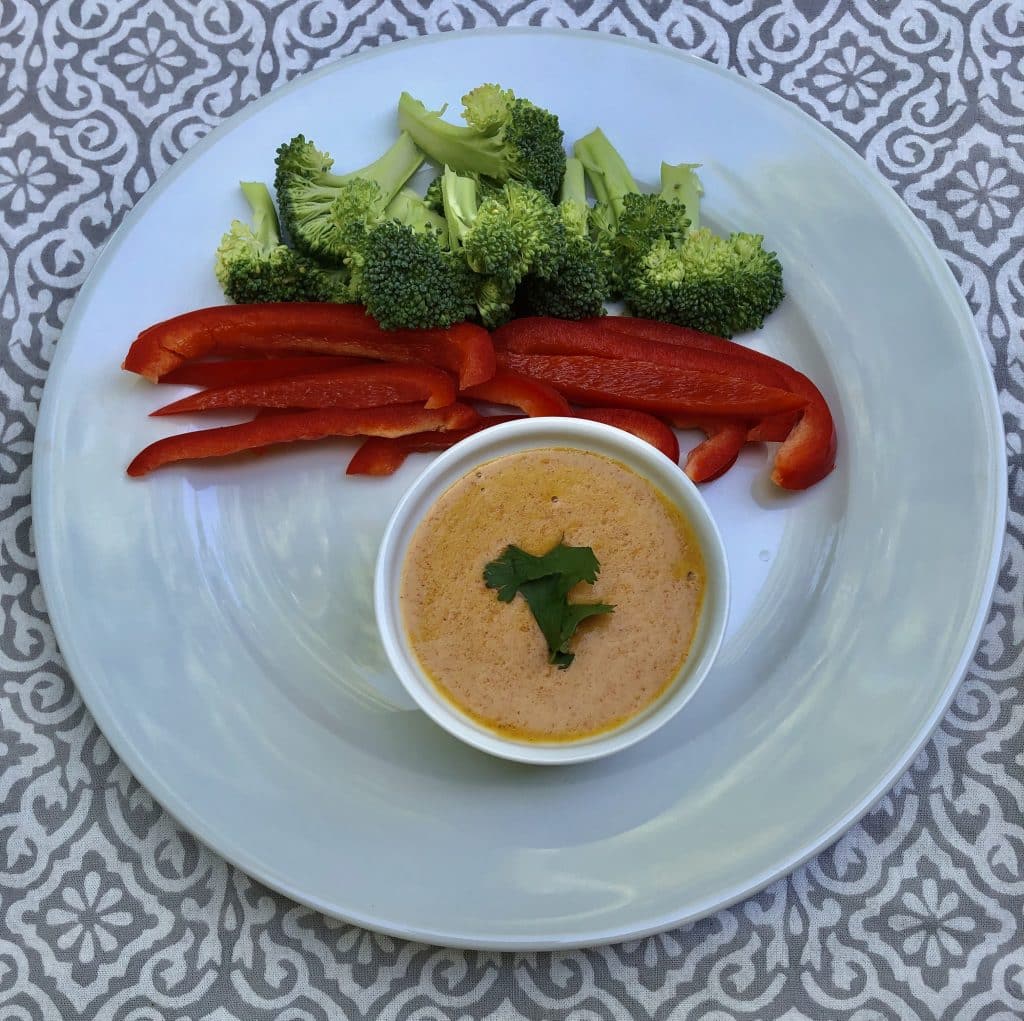 Plant-based Queso
If you use dairy and want to make your dip with cheese, that is an option but if you want a dairy-free alternative, the vegan cheese sauce from Nora Cooks is also a tasty choice. It is also nut-free! https://www.noracooks.com/?s=vegan+cheese+sauce

Mini Key Lime Cakes
These little mini cakes are moist and flavorful!
11/2 cup gluten-free baking mix
1/4 teaspoon baking soda
1/2 teaspoon salt
3/4 cup sugar
2 tablespoons of fresh lime juice
1 tablespoon grate lime rind
1 mashed banana
1/2 cup melted Earth Balance margarine
1/4 cup favorite plant-milk
1 teaspoon vanilla extract
Muffin wrappers
1/4-1/3 grated unsweetened coconut

Place paper cups in the muffin tins and preheat oven to 425 degrees. In a large bowl add gluten-free baking mix, baking soda, salt and sugar. Mix well. Add the rest of the ingredients but refrain to mix until the end. Place the batter into the muffin cups. Bake 5 minutes.

While the muffins are baking at 350, place coconut in a pan. Roast until slightly brown.

Turn the oven down to 350 for another 10 minutes. Take out and cool. Take the cakes out of the muffin wrappers. Drizzle glaze over cakes (see recipe below) and decorate with browned coconut, chopped nuts and a raspberry if desired. I just decorated mine with a curled piece of lime zest.


Lime Glaze
Over medium heat, in a sauce pan mix 1/4 cup brown sugar, 1 tablespoon Earth Balance margarine and 1/2 tablespoon fresh lime juice. Allow to cook for a few minutes and thicken. Allow to cool before drizzling over cakes.
Meatless Monday Celebration
Regardless of whether you are celebrating the entire month of Meatless May with me or not, you can always set aside Mondays as "Meatless Monday" to help boost your intake of fruits, veggies and other beneficial plant-based foods. And even if you eat meat, you can eat smaller portions so you can save room for more of those anti inflammatory plant foods! There is a lot that you can do to get your whole community involved! Check out the Meatless Monday website: https://www.meatlessmonday.com/ And the Vine Ripe Nutrition blog also has lots of ways to get your daily plants
Incorporating the Plant-based Anti-inflammatory Benefits
We talked about the role plant-based foods have in boosting a healthy immune system. It is no joke that we are what we eat so it is a great idea to find some things that you love to feel the best you can feel. As a registered dietitian, it is my mission to help you find meals and recipes that work for you!
I hope that you enjoy some of the recipes that I have shared on this post. If you feel inspired and you are looking for more ideas, you might like some of the other recipes on my blog. Start out with some of my other recipes from Meatless May:
In addition, you can find more about ways to reduce inflammation in our bodies here!