Make Some Halloween Snacks Like Chocolate Covered Pretzel Rods
Today, I am going to share some really tasty Halloween treats featuring Chocolate covered pretzel rods.
I love Halloween! The trick or treaters, the decorations, the pumpkins, the cooler weathers, the leaves, the fall harvest and the treats bring lots of fun! However, all the sugar, the processed food, the food coloring and preservatives are sort of scary! I wanted to share with you a fun way to celebrate with whole ingredients without taking a lot of time with quick items that you can pick up at the store and whip it up!
Here are my picks for a fun and wholesome Halloween! Monsters and Goblins are optional!
Local, Heirloom Apples with Nut Butter
Spooky Pretzel Chocolate Pretzel Sticks
Monster Mash Mix Up
Local Cider and/or Hot Chocolate
Recipe for Dipped Pretzel Rods and Other Spooky Snacks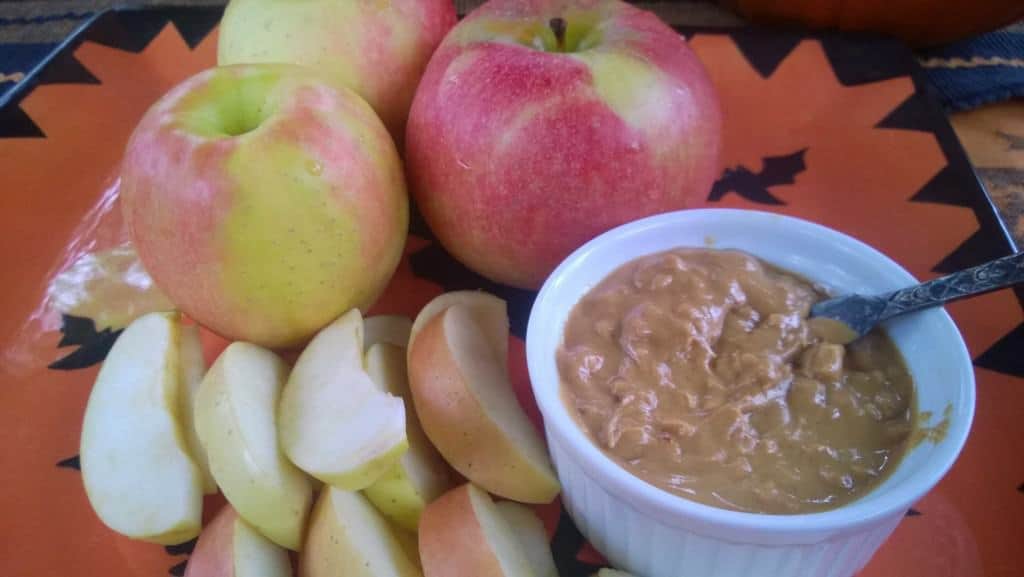 Apples and Nut Butter
Local apples (I love the sweet, tart and crunchy of Pink Lady).
Nut butter (I used peanut butter but they would also be great with almond, cashew or almond butter)
To serve, slice apples just before serving and have your guests dip the slices or put a dab of nut butter on their plate.
Spooky Pretzel Chocolate Pretzel Sticks
I used organic chocolate to dip these large pretzel sticks. I melted the chocolate on low in a saucepan. Instead of rolling the pretzels in colorful sprinkles, go the "natural path" by rolling them in pecans and coconut. They are beautiful and they taste like German Chocolate Cake without all the calories! I left some pretzels plain, some only dipped in chocolate, some rolled in coconut, some rolled in chopped pecans and some rolled in both! Look for pretzels that are lower in sodium, there is a wide variability in the amount in many of them!
Monster Mash Mix Up
This snack idea leaves you to get as creative as you want to be! Here are some of the things that I added to mine!
Whole grain cereal
Popcorn
Dried cherries
Sunflower seeds
M and M candy
Other things you can add include:
Pretzels, candy corn, raisins, pecans, almonds, walnuts, chocolate chips, pumpkin seeds. The sky is the limit!
Instead of soda at your Halloween celebration, serve cider and/or hot chocolate.
For people trying to eat gluten free, there are a variety of pretzels out there that can be used. Crumbled cereal can be used instead of nuts for people with nut allergies or sunflower or pumpkin seed butter may work. I used dairy free chocolate to dip my pretzels too so the menu is also vegan friendly! I also like to use local produce when I can to build my celebrations!
For trick or treaters instead of candy, give your favorite goblins bags of fruit snacks or pretzels, boxes of raisins, 100% juice or milk, cheese sticks, Halloween pencils and erasers or age-appropriate toys. Another tip that I have is to buy a candy that is not my favorite, that way I will not be tempted to snack on it.
Enjoy Some Halloween Snacks Like Chocolate Covered Pretzel Rods
I hope that some of these pretzel rods and Halloween treat ideas will be something that you can make for your festivities. I am all set to take these treats to a Halloween party! They travel well, and I hope that they will be well received. They come together so quickly!
Here are a few more ideas for some gluten-free Halloween treats at 23 Easy Gluten-Free Halloween Treats – Insanely Good (insanelygoodrecipes.com) and 20 Festive Gluten-Free Halloween Treats (livelytable.com) .
As a registered dietitian nutritionist in Asheville, I love helping my clients find healthy meal planning and holiday celebration ideas!