Spring Vegetable Recipes
Make some spring vegetable recipes
Here in Western North Carolina, the spring tailgate markets are starting up again in full force! When you get to the market for the first few weeks, there will be a wide variety of greens to enjoy! Root vegetables like turnips, radishes and later carrots and beets will be coming soon and then come the asparagus and strawberries!
It is a long-anticipated event to see all these fresh, local foods coming after a long, dark winter. To help you make the most out of your farmers' market finds, I have included some of my favorite ways to eat them! Here are some quick and simple, healthy recipe ideas for spring and I hope that you enjoy them!
Spring Vegetables Available at Local Farmers Markets
asparagus
Greens and Lettuce
Radishes
Peas
Mushrooms
Turnips
Spinach
Spring Vegetable Recipes
1. Asparagus: Saute in olive oil and garlic. Fix on the grill. Roast in the oven at 425 degrees until it softens and starts to brown. I also love to add to soups, pastas and rice.
2. Greens & Lettuce: Add a variety of greens to your salads. For a raw salad be sure to massage your kale and collards. You can sauté them in olive oil and garlic. Try adding greens to your soups.
3. Radishes: Slice them and add to salads. Sliced radishes are also good sautéed over their own greens. Try this Radish Salsa
4. Peas: Snow peas and baby sugar snap peas are delicious in stir fries and pasta. I also enjoy shelled peas cooked with new potatoes in a light white sauce.
5. Mushrooms: Try them in pastas and stir fries. I also love them added to rice and other whole grains. Make sure that they are cooked through. Check out these two recipes
6. Turnips: Roast them in the oven with potatoes, parsnips, rhutabagas, sweet potatoes or just by themselves. When they caramelize they are so sweet! They are good grilled and also mashed. Here is a roasted turnip recipe Simply Delicious Roasted Turnips Recipe (thespruceeats.com) .
7. Spinach: Add to salads, pastas, soups or sauté it! I love to put it in burritios, quesadillas and enchiladas! Check out the Black Bean Spinach Burrito
8. Strawberries: Lightly freeze them and eat them as a frozen dessert. Buy extra from local farmers when they come in so you can have the rest of the year! Make a spinach and strawberry salad. Try some strawberry sherbet.Strawberry Sherbet
9. Carrots: Add a pop of orange to your meals by adding carrots to your salads, pasta, stir fries and soup. They also make a great side dish!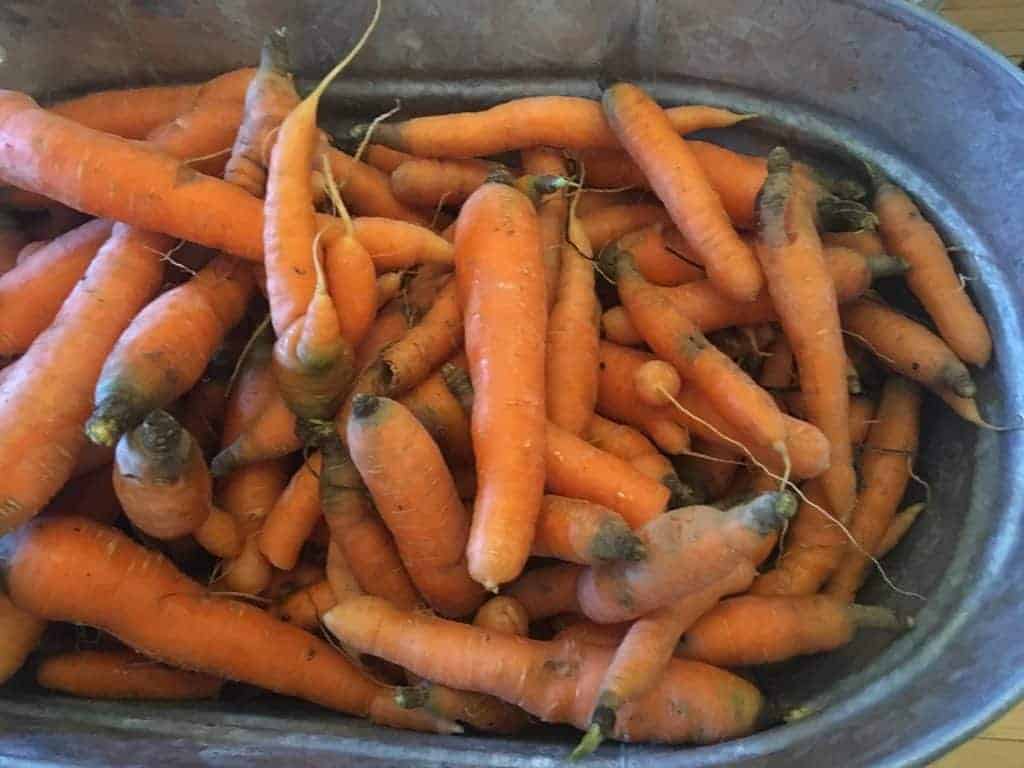 Try this Spring Pasta which includes peas, asparagus and carrots. I also added cooked mushrooms. You an add parmesan cheese on top with toasted walnuts or pecans. For extra protein add some cooked chicken, smoked trout/salmon or browned tempeh.
Smoked Trout Salad Lettuce, sliced radishes, cooked baby potatoes, green onions and Greek olives. Top with Sunburst Smoked Trout (in the green package). Sprinkle with parmesan cheese. Add a lemon and olive oil dressing.
In addition to visiting the farmers' markets, another way to connect with local farmers is to purchase a CSA (Community Supported Agriculture) or even market bucks at the beginning of the season. You can find out more about the benefits and some of the farmers that have them available here.
Spring Vegetable Recipes
I hope that you will give some of these favorite spring vegetable recipes a try! Food is more flavorful when it is fresh and in season! Buying food from local farmers puts more money in the local economy and helps families stay on the farm and do what they love for generations to come! As a dietitian in Asheville, I love to help clients become healthier and feel great! I share with them a variety of ways to do it. One of my favorites, is to heal the body with food! You can find out more about some of the things that we can work on here! Sign up for my blog, so you don't miss a post.
Now that you have some delicious spring recipes, check this post out for a few fall recipes!