National Nutrition Month Tips
March is National Nutrition Month and every year the Academy of Nutrition and Dietetics shares a theme and this year's "Put Your Best Fork Forward" is an inspiration how to make your fork and plate the best it can be! Check out some of my favorite ways how to do it!
Here are Some National Nutrition Month Tips & Put Your Best Fork Forward
Add lots of color
Choose Variety and Balance
Eat Healthy Portions
Eat Seasonal When Available
Eat Mindfully
Spice It Up
Ways to Implement Some of the National Nutrition Month Tips
1. Choose Lots of Color
One of my favorite nutrition topics is the benefit of the different colors and our health! Every color has a different set of healthful plant chemicals that have a role in keeping us healthy! I love this beautiful handout created by Sharon Palmer, The Plant Powered Dietitian that beautifully sums up the health value of all these colors!
The Plant Powered Rainbow of Phytochemicals
Here is one of my favorite colorful recipes that I hope you will love it too!
Colorful Tostadas
2. Choose Lots of Variety and Balance
Much of today's nutrition news may often from questionable sources where many foods are placed off limits. If you have been a reader of my blog, you have learned that my food preferences include whole food, clean eating, mostly plant based but I realize that I have to meet readers and clients were they are and that many foods can fit in a healthy diet occasionally. One food group that has recently has had a lot of negative press is whole grains. Whole grains contain fiber, vitamins, minerals and many of those healthy plant chemicals I mentioned earlier in this post so it might be time to re-think adding some back into your meal plan!

Here is a one of my favorite ways to get whole grains. I hope it inspires you to add some in your meal plan!
Whole Grain Spring Veggie Pasta
3. Eat Healthy Portions
Almost any food can be added in a reasonable portion and healthy, low calorie foods can be eaten to excess. Making low sugar banana pudding and trifle can be lower in calories than the regular version but if someone eats more than a reasonable portion, it may be too much. Another thing that often happens, is someone will order a diet soda and over eat at a buffet. When using low calorie sweeteners, it is still important to eat reasonable portions.
One idea that might work for portion control is to make desserts in single servings and also pre portioned foods so it is easier to get a reasonable serving. I also serve things like pasta or rice with a measuring cup. I also love using a 9 inch plate and visually divide it into four where I can portion 1/4 of it protein, 1/4 whole grain, 1/4 veggies and 1/4 fruit. Adjust it as your dietary needs reflect.
Here is a tasty dessert that is already pre portioned that I hope that you enjoy!
4. Eat Seasonal When Available
Choose more foods grown closer where you live from local farmers and farmers' markets. Every little bit that we purchase in season can save food miles, put the money back into the local economy and help farmers support their families. Do your best, it is not an all or nothing choice but gradually trying to make it habit to shop the farmers' market first.
Here is one of my favorite spring recipes that most of us can make this time of year.
5. Eat Mindfully
Enjoy and pay attention to food. Limit doing other things at the same time while eating like driving, watching television, reading and working on the computer. In addition to being more mindful when eating, it is important to eat when hungry and stop when full. There are a lot of reasons that people eat. About 75 % of us eat due to emotional reasons and many of us eat due to the convenience of food.
I love the book 50 Ways to Soothe Yourself Without Food. It has so many great ideas to find alternatives to eating when not hungry. And an added surprise when I went to share the link with you was that Dr. Albers has a brand new book called 50 More Ways to Soothe Yourself Without Food! I am going to order that one too!

50 Ways to Soothe Yourself Without Food
6. Spice It Up
Learning how to season food without a lot of salt can be a great way to help prevent and manage blood pressure. Many convenience foods are extremely high in salt so making rice and pasta dishes from scratch and using your own seasonings can save lots of sodium. In addition to making soups and salad dressings!
Here is one of my favorite recipes that uses lots of spices so it does not need a lot of salt added.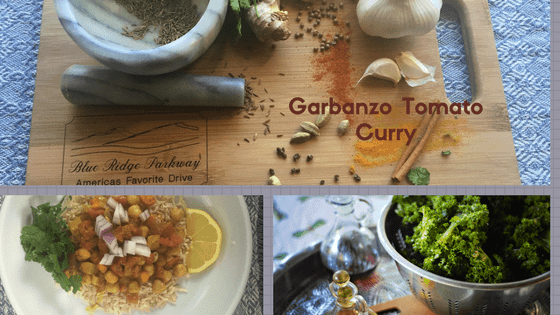 Enjoy Using these National Nutrition Month Tips to Make Your Meals Healthier
Put Your Best Fork Forward this National Nutrition Month! I hope that some of these ideas will give you some easy ways to help put your best fork forward! As an Asheville registered dietitian nutritionist, I love to help others eat healthier to take care of themselves. I am so happy that you found my blog! You can find out about some of my other services here.