How Does a Dietitian Help People?
Have you ever wondered how dietitians help people? Every now and then someone asks what I do for a living and when I tell them that I am a registered dietitian, I know from the look on their face that they have no idea what I am talking about!
I also realize that some of my readers may not know exactly what a registered dietitian does or how our training to may be different from some of people providing nutrition information out there. In this blog post, I wanted to share a little about my training, what I do and answer questions that people sometimes have.
Over the last 10 years, the number of people now work with a registered dietitians to improve their health has increased! Many people are wanted to improve their health by what they eat!
What is a Registered Dietitian?
A registered dietitian (or registered dietitian nutritionist) is a health care provider trained to translate the science how food choices affects the body. We are part of the health care team along with a doctor and nurse who keep patients healthy! We are the nutrition expert of the health care field.
How is a Registered Dietitian Trained?
In our degree as a dietitian, in undergraduate training, we take lots of food and nutrition classes, science courses like several semesters of chemistry, biology, anatomy and physiology, and microbiology. In addition, we take education, psychology and counseling classes. After we receive a bachelor's degree in food and nutrition from well-known colleges and universities, we complete a 10-month planned internship program that we have to apply to attend.
After completing the internship, we take a national registration exam. Most of us complete our master's degrees and receive other advanced training. After passing the registration exam, all of us have to complete 75 hours every 5 years for our continued education in order to stay in our field. Our training provides us the education that we need to be a nutrition expert.
Places Where Registered Dietitians Work
There are many places where registered dietitians work. My work experience has been mostly individual nutritional counseling, corporate wellness, health promotion, group classes, nutrition workshops and presentations. I have also worked as a college nutrition professor and have worked with a number of nutrition research studies. Other places where dietitians work include hospitals and nursing homes.
You might wonder why you would want to work with a registered dietitian, here are a few:
5 Reasons to Work With a Registered Dietitian
Have a health condition that would improve from more nutritious food choices. Conditions that show benefit from nutrition counseling include diabetes, heart disease, high blood pressure, increased blood lipids, kidney disease, digestive health issues, overweight or obese, and cancer. Athletes receive value from working with a registered dietitian to help improve their sports performance. Vegetarians or vegans may want to know where to get key nutrients in their diet.

Reach a life stage where nutritional needs have change benefit from nutritional therapy. These stages of life include pregnancy, breastfeeding, adolescence and aging adults.

Have questions about what to eat and decipher nutrition fact from fiction!

Want support and encouragement to make diet change. Working with a registered dietitian can help you feel more motivated to succeed.

Have an interest in making change that supports the environment and your local economy.
A Few Ways Registered Dietitians Help Clients
Provide nutrition assessment, evaluation, counseling and evaluation. In many cases, changing eating habits and other lifestyle factors like exercise, reduction of stress and better sleep habits can help clients avoid costly drugs and surgeries.

Work with clients on meal planning ideas and healthy food recipes that work for them.

Give guidance for going out to eat.

Help set goals to make behavioral change.

Share important cooking and shopping skills to put together quick healthy meals.
When it comes to determining which registered dietitian would work best with you, do your research. Find out what areas of expertise one has and if they have any specialties. Give them a call to see if their personality is the right one for you.
Our basic training is very similar, but we may have different counseling techniques and slightly different ways we approach things. Not everyone who calls themselves a nutritionist is qualified but all registered dietitians are a nutritionist with 7 years plus training to know their field. Potential clients should ask questions about a training to make sure that they are qualified.
Many insurance plans now cover for nutrition services with a registered dietitian. I am a provider of North Carolina Blue Cross Blue Shield and Federal Blue Cross. To find a registered dietitian in your area, check out www.eatright.org/find-an-expert
You can find out a little more about what registered dietitian do here.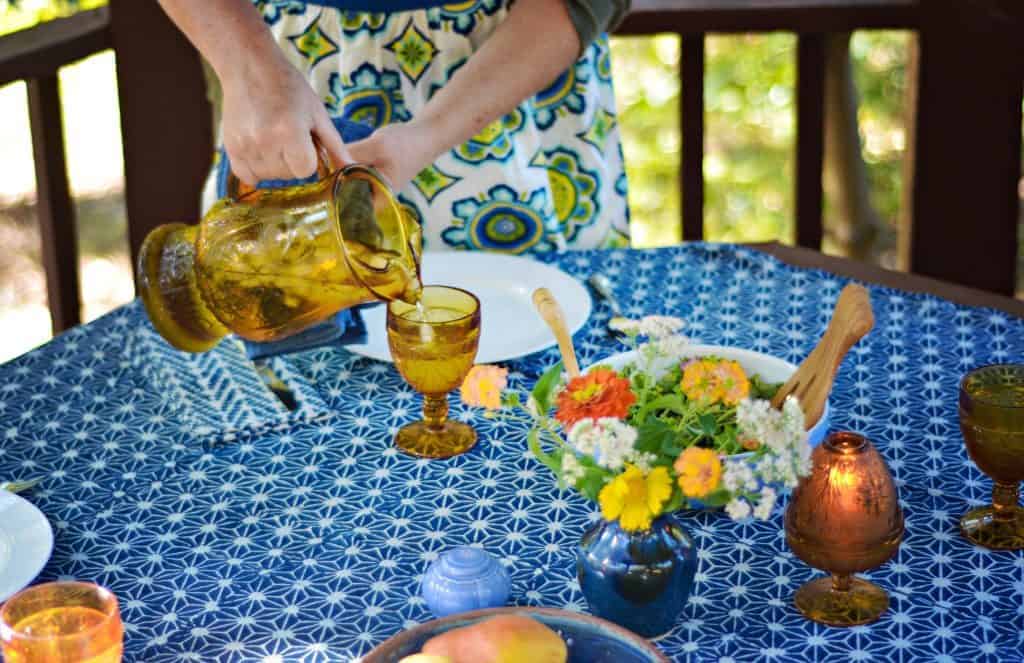 Working with Asheville Nutritionist Denise Barratt
As an Asheville registered dietitian nutritionist, I enjoy working with my clients to help them improve their quality of life. You can read more about me and my training at About Denise. I hope that this post is helpful explaining the role a registered dietitian has keeping clients healthy!